Van Rijn has designed its own tilting machines which we manufacture with great care. They are built to meet the latest machine guidelines and are fitted with all the necessary safety features: safety fence, pressure mats and safe operation. The frame is manufactured entirely from stainless steel, and always fitted with a stainless steel cylinder and hydraulic unit suitable for the food processing industry, for lifting crates, boxes, trolleys or drums. Naturally hygiene and ergonomics play an important role in the design.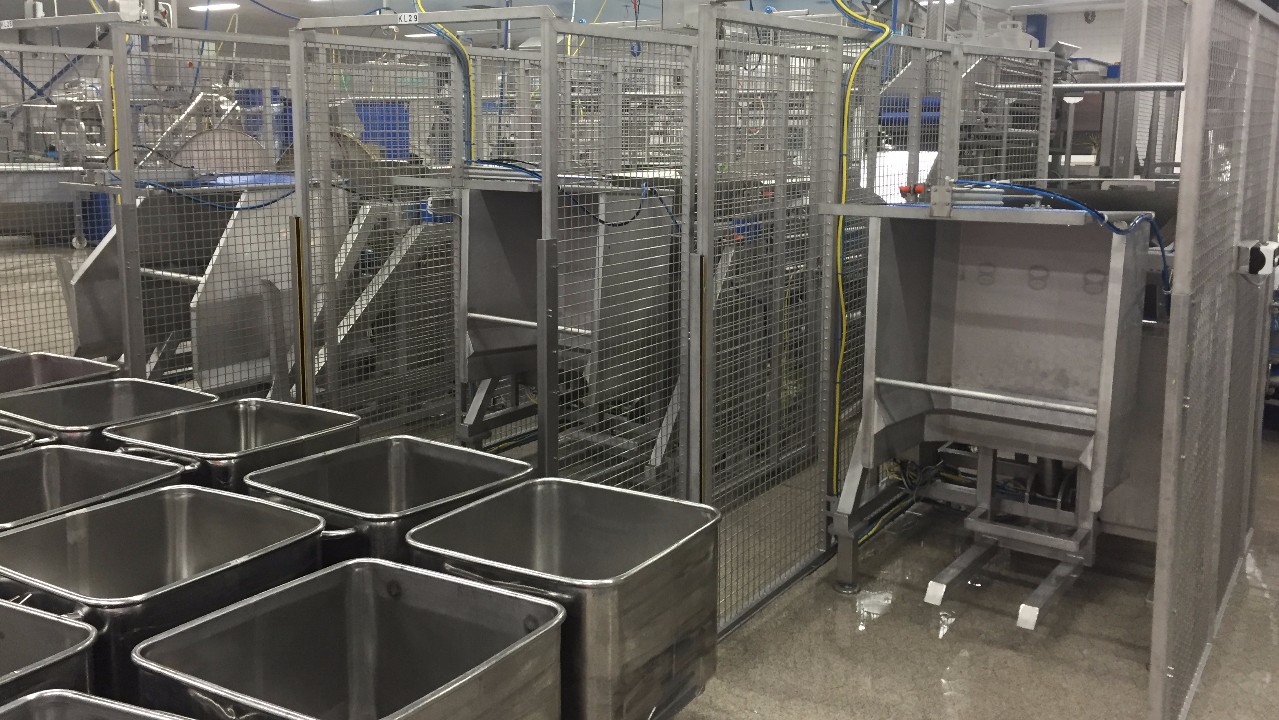 Product attributes
Suited for all environments
Suited for heavy payloads
Need advice or do you have a question?
Downloads
Brochures
Related products
Van Rijn has decades of experience in transporting a wide range of products. Are you interested in more transport solutions? Take a look at our products down below!
Automatically count sachets by means of a counting machine
Creates rest and efficiency in the production process
Work on the right height with a solid platform